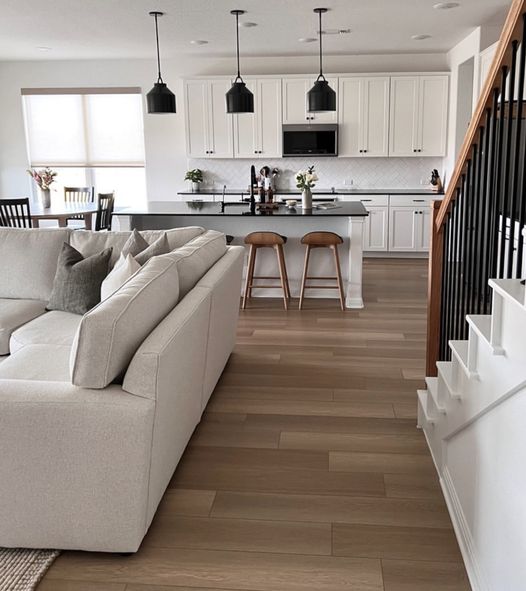 As we move into a consumer age that looks for fast, cheap, and widely available products, retailers are seeing new flooring products rapidly produced. Companies add these chemicals without us knowing about it. Some examples are Volatile Organic Compounds (VOCs), Formaldehyde, Phthalate, and Organotin. 
As consumers, we all want products to be safe. In reality, they can lead to "Sick Building Syndrome." This causes a wide variety of symptoms such as fatigue, headaches, dizziness, and even shortness of breath. Even worse, long-term exposure may cause serious health concerns such liver and kidney damage, to name a few.
Creating a healthy home environment is something we all strive for. Consider looking into options that offer non-toxic ingredients such as ceramic and porcelain.   If those options aren't for you, consider investing in a high quality LVP that is specifically created without the harmful chemicals.
There are more bad flooring products than good. However, certain companies, such as Floorology, are searching for the products that won't hurt their customers. What are the biggest take aways? Do your own research. Understand that most companies don't have your best interest in mind during production. Finally, give some thought to other options that aren't toxic. 
If you are looking into more information, visit the link. Volatile Organic Compounds' Impact on Indoor Air Quality | US EPA